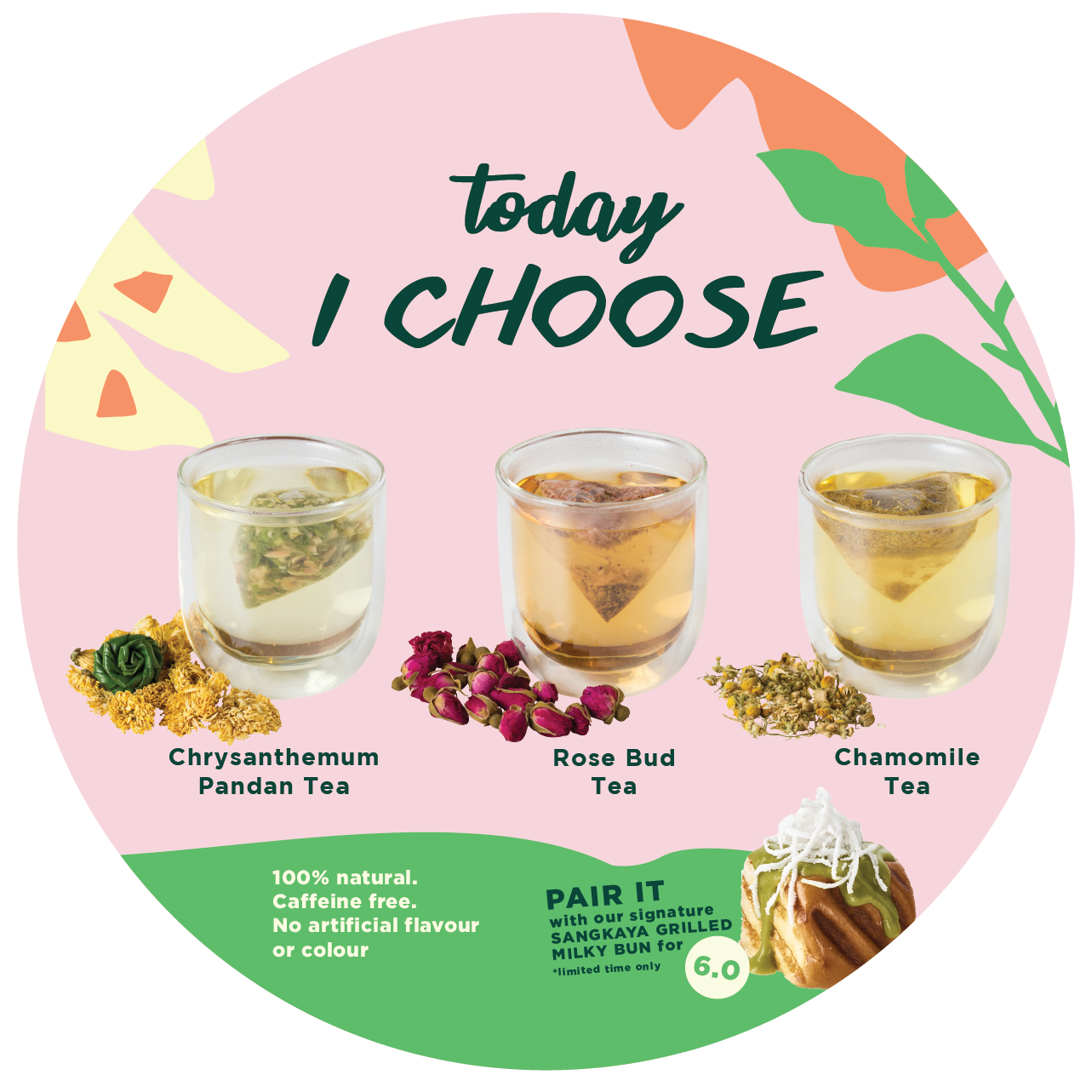 Herbal Tea Series
Our new herbal tea series is available now! 100% natural, caffeine free and no artificial flavours or colours. Which will you choose?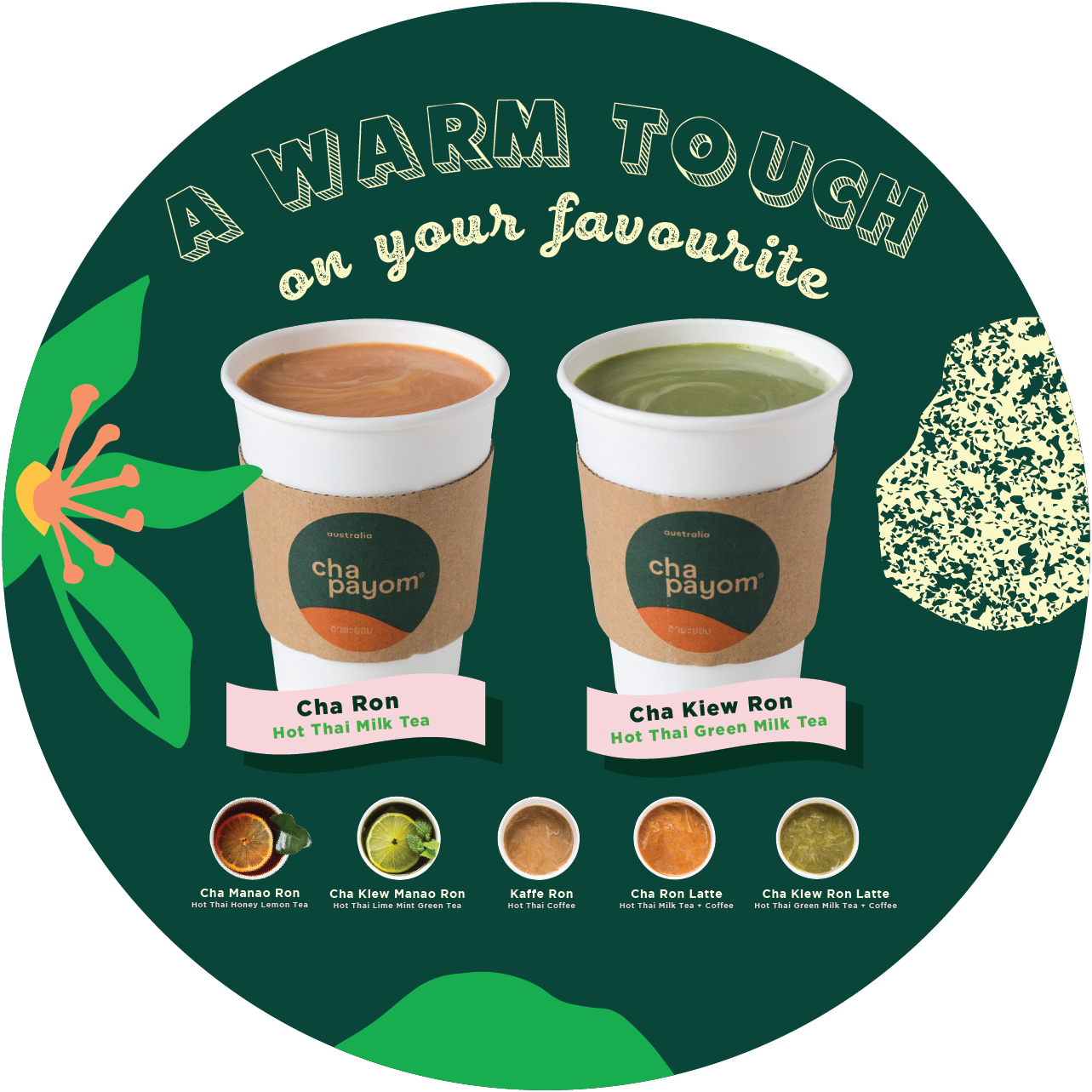 Hot Drinks Series
Turn your winter frown upside down with our new signature hot Thai tea and coffee series - available now!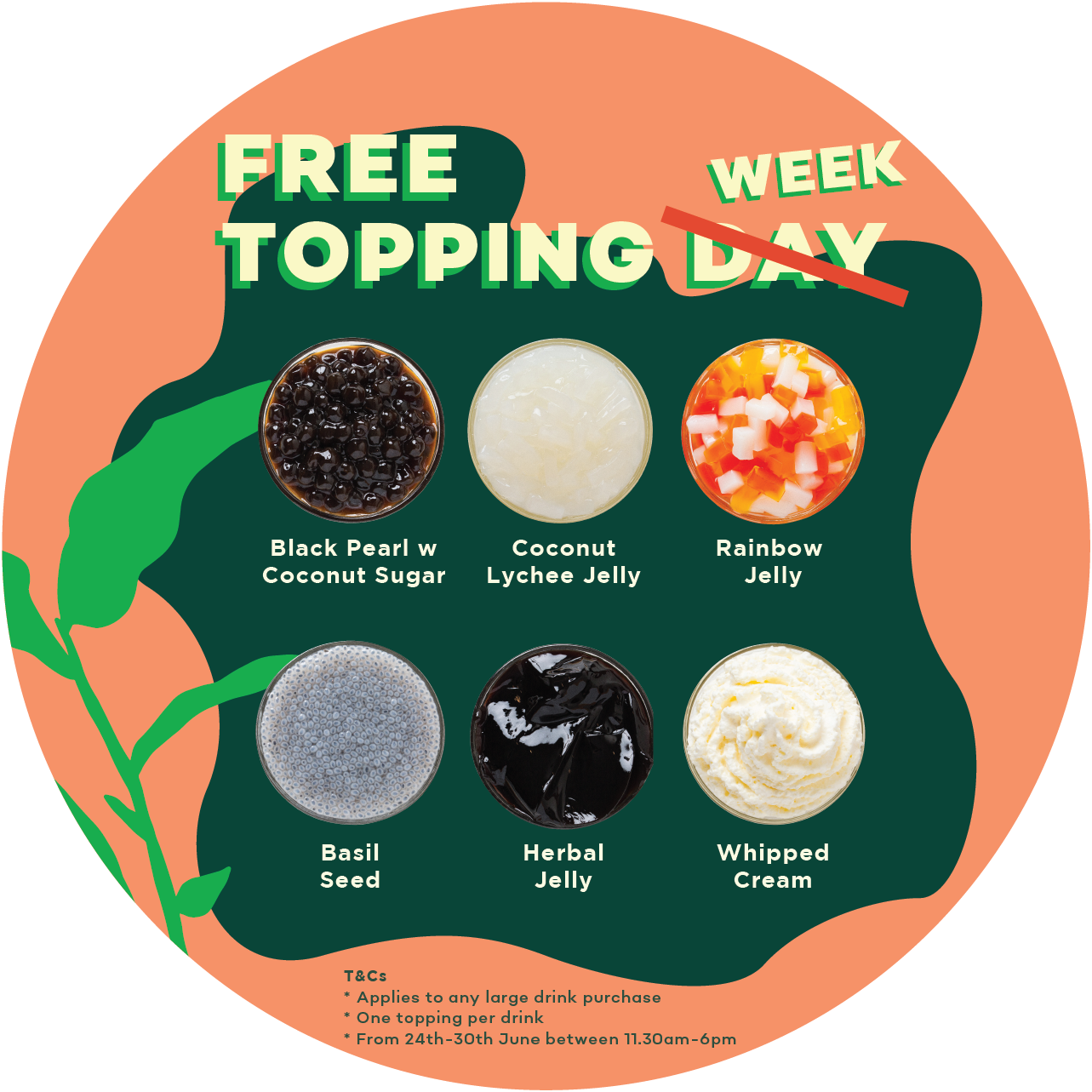 FREE Toppings Week
Purchase any large drink from Monday 24th June - Sunday 30th June between 11.30am and 6pm each day, and get one topping free* (*per drink)! Which topping will you choose?